Waiting on Wednesday is a weekly feature hosted at
Breaking the Spine
. The idea behind it is to share upcoming releases you cannot wait to get your hands on.
It has been a while since I participated – due to being so busy over the Christmas period, and then being off in Iceland – and upon my return I have opted for a book that is out soon… or is already out depending upon where you look. Either way, my OCD says I have to wait until it is paperback as that is what I have the first book in. Thus, I'm going to pretend the February release date is the correct one (so sue me if it did come out in the last week in some countries).
Anyway, this week I have chosen
Hidden Bodies
as the book I'm excited for. I cannot wait to see what comes next. Having picked up the first book – You – by chance, only to love it, I need my fix of an antihero who captured my heart.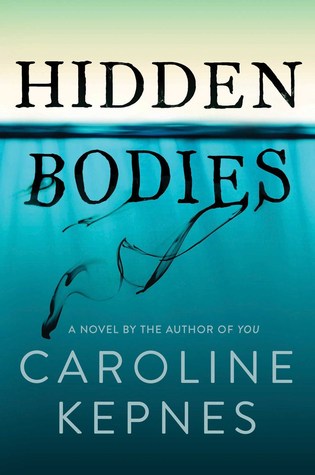 "Charmingly murderous anti-hero Joe Goldberg continues his twisted quest for the perfect love in this thrilling follow up to the "deeply dark yet mesmerizing" You. When Joe follows the woman he wants to marry to the West Coast, he never imagines that his obsession will lead him to such tragedy."
Here is to hoping book number two is as wonderful as book one!